Get Started • "Wanted Articles" • Create Article • Templates • Admins
This wikia is a collection of fictional works (i.e. works that are mentioned within stories and don't actually exist in the real world). An example could be Hogwarts, A History from J. K. Rowling' Harry Potterseries. Feel free to edit and add pages. Entries can be about fictional works in novels, short stories, movies, tv shows, etc.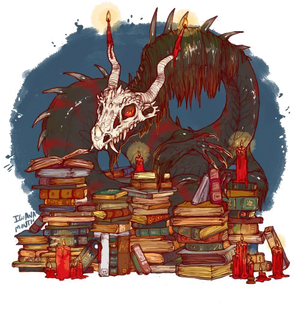 We currently have 20 articles and 33 images
If you're new to Wikia, above are some links to help you get started.
Ad blocker interference detected!
Wikia is a free-to-use site that makes money from advertising. We have a modified experience for viewers using ad blockers

Wikia is not accessible if you've made further modifications. Remove the custom ad blocker rule(s) and the page will load as expected.